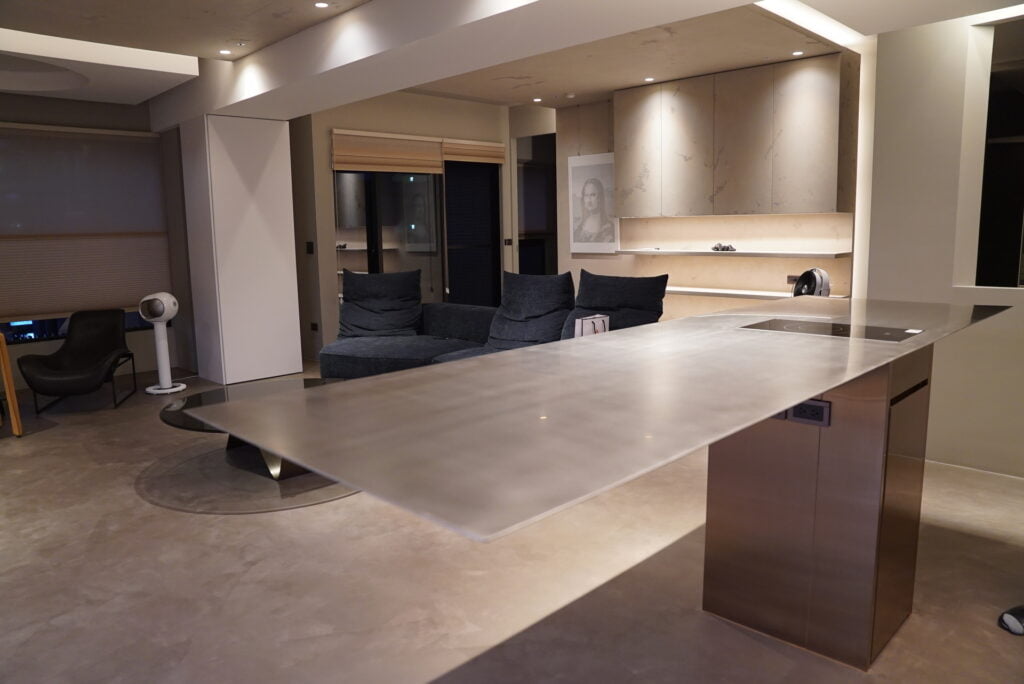 Over 300 square meters, European furniture, and a well-known designer, all the above elements are indispensable to a luxury mansion.
Although CERALIV is a new brand, we have already accomplished a certain number of luxury house cases. Among these cases, this mansion is not the most luxurious, but it is definitely the most unique. Possesses an artistic atmosphere that is beyond description. Well-known designer " KUO, PO-SHEN ", who always meets the daily needs of the owner while bringing a unique sense of art, making every case be one of a kind.
Even the owner affords such high-class building materials and furniture, but he has the same troubles as you and me, like the water spots on the shower room glass door, the stains on marbles, and the dirt on the stainless steel sink.
Although there will be a cleaning staff to keep the environment tidy weekly, the above-mentioned problems still bother the owner, especially on the stainless steel countertop. The fingerprint marks, grease, and water spots always leave on the countertop over and over again. This is the main reason why the owner strongly asked the CERALIV team to coat the house fully.
After construction, the owner is quite satisfied about the acceptance results.
Water slides straight down on the shower room glass door. With CERALIV coating protection, even though we draw with a marker pen, it won't leave any stain on the stainless steel countertop which the owner cares about the most. We do satisfy our customers a lot.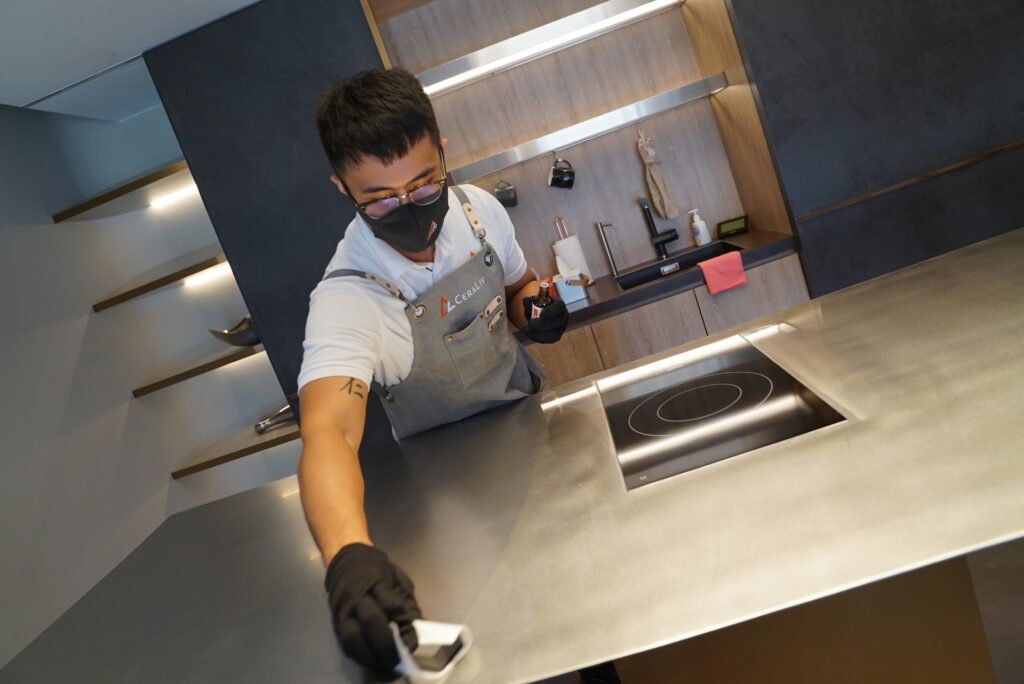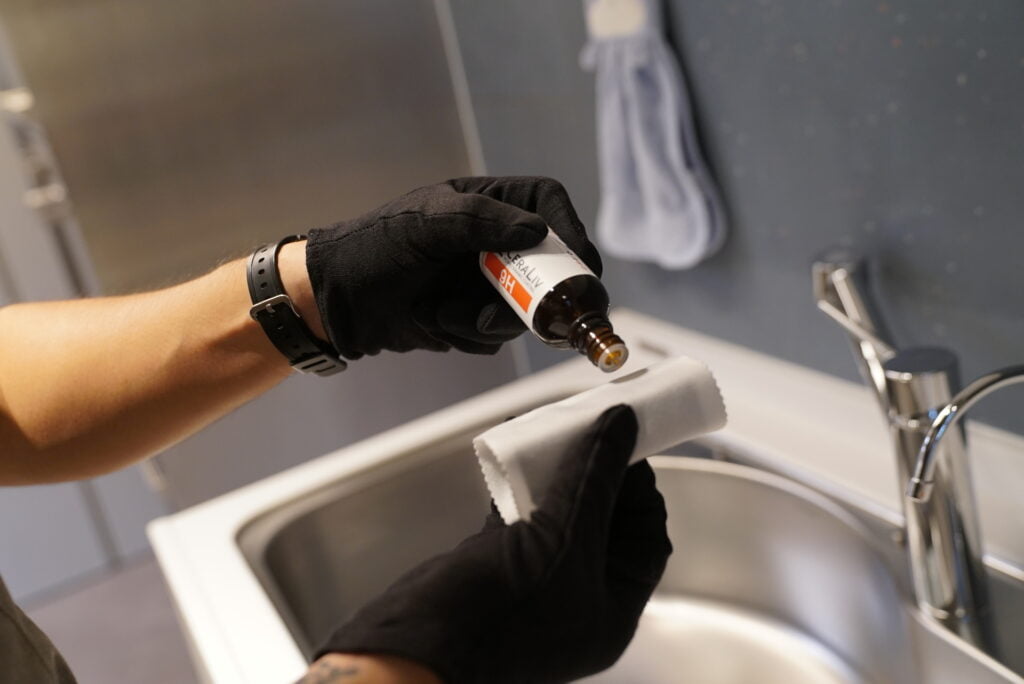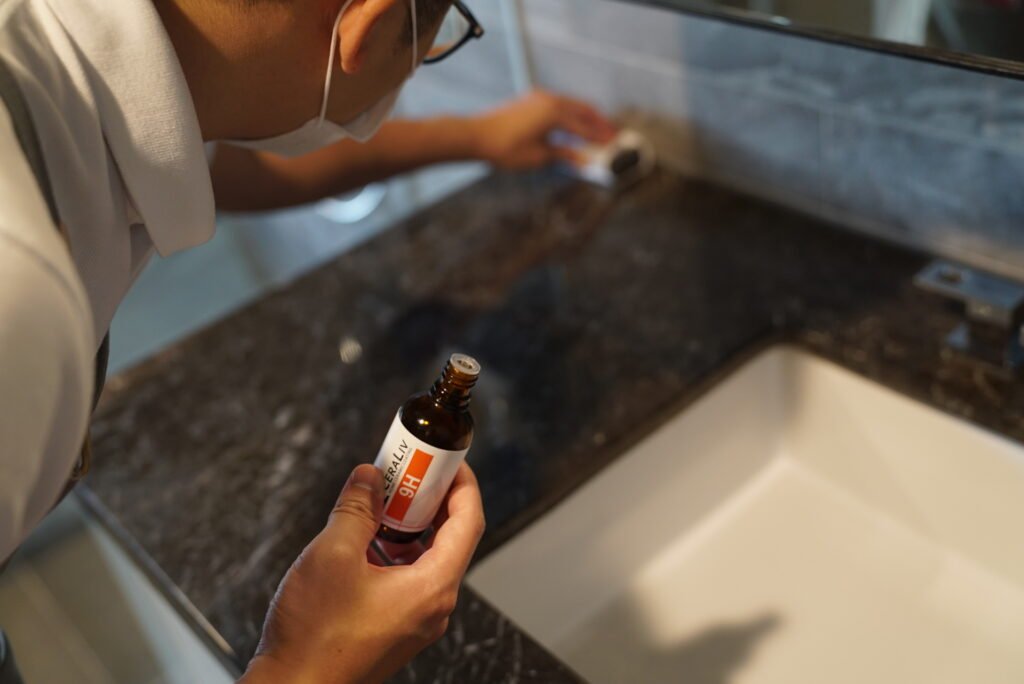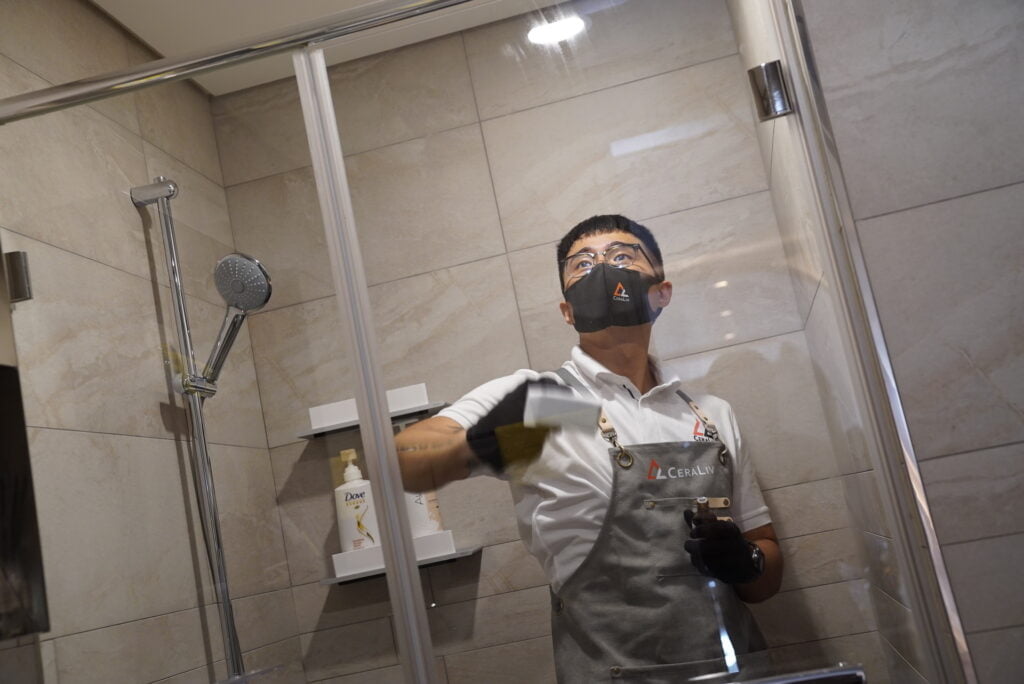 乾濕分離的玻璃,用水龍頭直接噴灑,水珠就像溜滑梯般直接滑下去;再者就是業主非常在乎的不鏽鋼中島,即使拿奇異筆去畫,我們的鍍膜也能夠抵擋汙漬。
事實上,為了模擬之前業主最在乎的水印狀況,他倒水並且把馬克杯壓在上面,隔天他打電話過來,說:「真的沒事。」