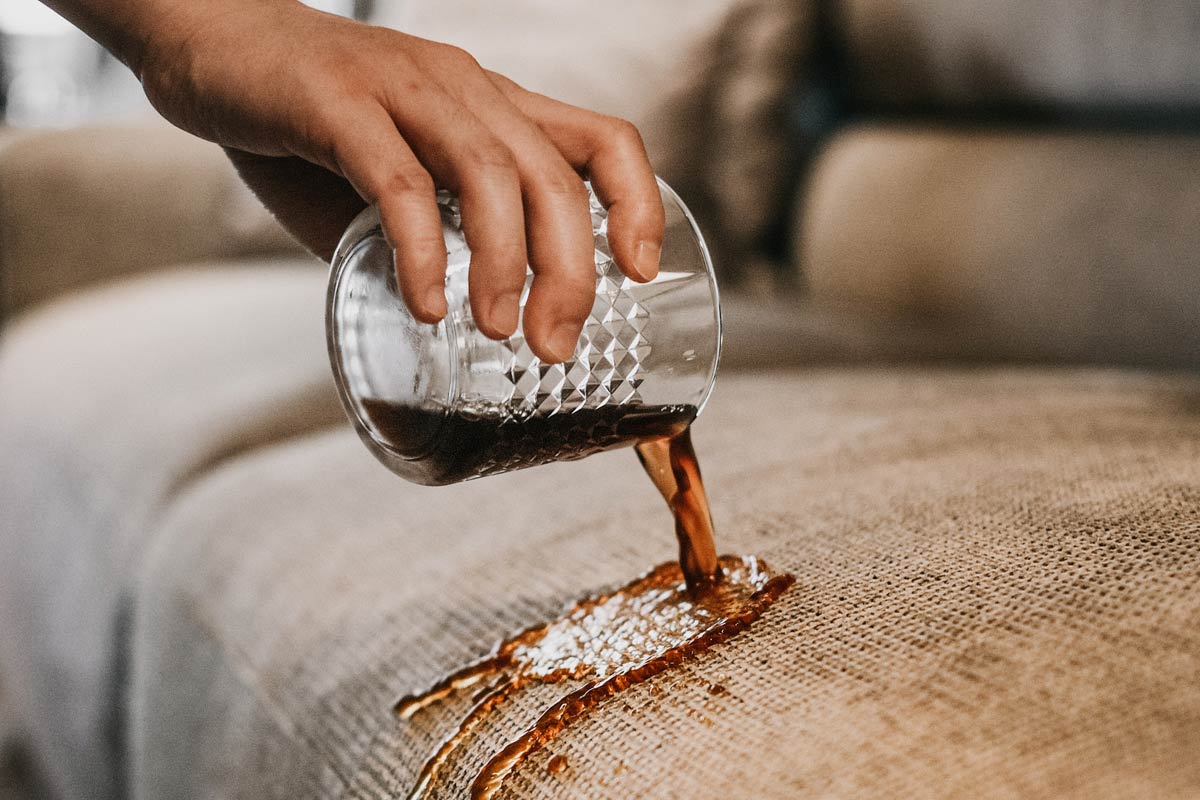 Residential coating has gradually become the first priority after moving into a new house no matter if it is for professional applications or DIY products. Residential coating is widely discussed in the PTT and Mobile 01. The top subject is CERALIV that the products can be even applied on high absorbing fabrics. It all goes back to CERALIV's mother company: CHOOSE NanoTech. In order to counter the disadvantages of high absorbing materials, CHOOSE NanoTech developed the unique "nano-fluff" technology which forms a "lotus-leaf-fluff" effect on the surface, preventing the substrate from getting in contact with external protection. This technology has been taken by CERALIV and put in the hands of the consumer product which is . With the combination of Photocatalyst and Nanosilver ION, not only the most common bacteria are eliminated, also the furniture is given a protective effect. combines antibacterial, water-resistance, stain-resistance as the greatest home coating product.
How Can A DIY Coating Be Children And Pet Friendly?
During the development process, CERALIV set up high standards for itself, committed to obtain international non-toxic certifications, and insisted on submitting for inspection and verification to pass the highest SGS certification. Moreover, through the EU REACH certification it is guaranteed that the product ingredients are harmless for the environment, and do not contain any heavy metal component. This makes it suitable to be used on your child objects, pet houses, and underclothes. It has been proven that after usage; has a 180 days of antibacterial effect. Furthermore, the usage of Photocatalyst and Nanosilver is effective against disease-carrier bacteria. Finally, the coating provides fabrics a strong liquid-repellent effect. This triple protective effect eliminates the source of bacteria proliferation; it is stain-resistance, liquid-resistance, and easy to clean.
CERALIV Launches The Home Protection Experience Set During The Covid 19 Pandemic
CERALIV's vision is to provide services to families all over the world, so that they can enjoy the convenience of coating, and get back the time stolen by chores. In addition, which is designed for liquid-absorbing materials, will take care of other non-absorbent materials. is a very concentrated product, and this home protection experience set should give families an all-round protection. A common kitchen sink, or a glass in a bathroom, only requires two or three drops (1~2 c.c.) to be effective. Since PHOTON is sprayed, it is recommended to use it on clothes that are often worn to go out. CERALIV's DIY coatings are certified by the SGS European Union Green Label, and are non-toxic and harmless to the human body and the environment. One set of home protection experience only costs NT $ 999, so take advantage of the longer time spent at home with family, and experience the advantages of coating.