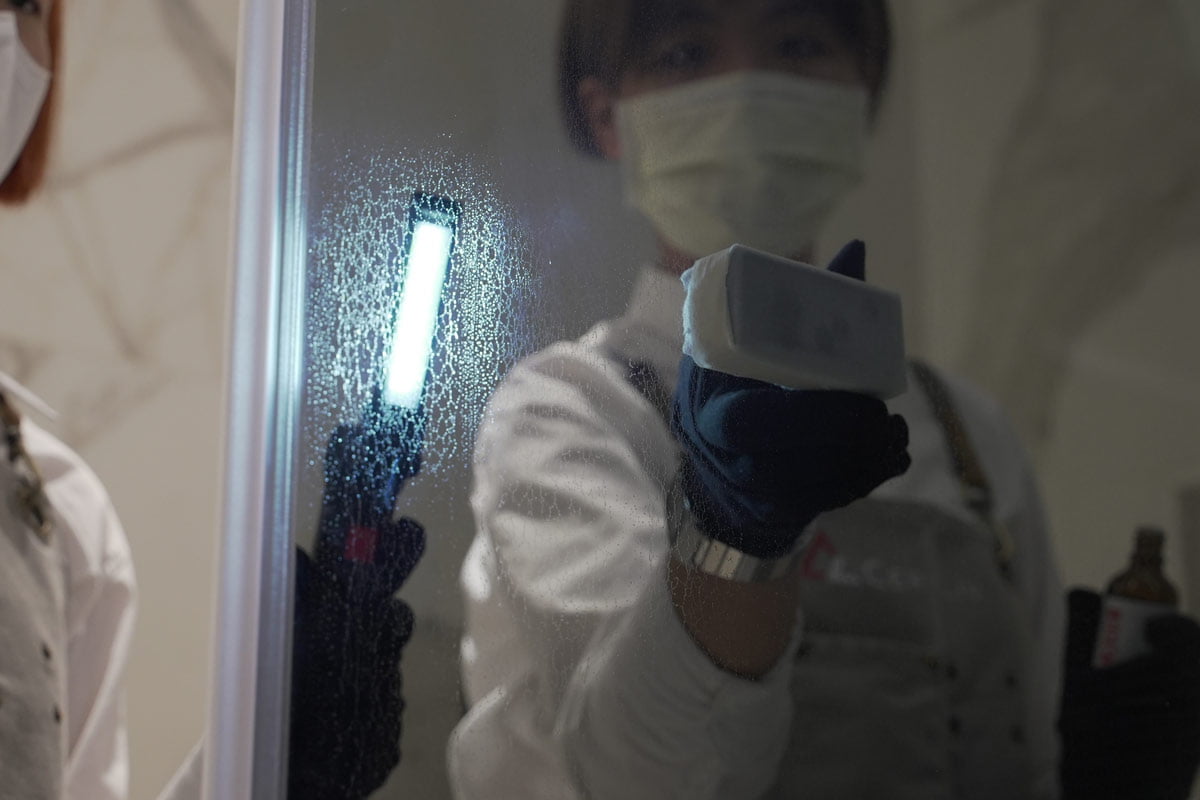 After the decorations are done, other than the social media's ritual "take a picture and post it!" residential coating has become an important aspect for homeowners. Let CERALIV pay you a professional visit with our custom coatings for residential, to give you a long time protection against dirt, reduce the cleaning effort, and let your home look brand new!. By using CERALIV DIY coating experience set products that are antibacterial, water-repellent and stain-resistance, and with only $999 you can do DIY home coatings that protect you, your furniture and family.
The world is not lacking beauty, but the proper protection of her.
It is always exciting to have a new home. However, as time goes on, stains and dirt sooner or later make an unpleasant sight on the decorations. As for cars, where the most important thing to do after buying one is to apply coating on it, houses need the same treatment. Is there a better occasion to have CERALIV's professionals come to your home and give your loved house the best protection? Taiwan's hidden champion CHOOSE NanoTech provided services for Hsuehshan tunnel, hot spring resorts, outdoor sculptures, and also assisted racing teams to win a championship. After years of examining home decoration and furniture material, CHOOSE have created CERALIV, a brand of residential coatings offering professional application as well as DIY products for every home-lover consumer.
Coating: Same Word, But Different Levels Of Quality!
CERALIV's difference with other coating products is that we know that every material needs an appropriate coating. It is the case of the two main categories of materials used for home decorations and furniture: absorbent and non-absorbent, and how our professional team knows how to provide the appropriate coating. Our products provide the surface with a transparent protective layer, which fills all the surface pores, and resists the dirt. Unlike any other coating products that are simply sprayed on the surface, CERALIV's coating's unique materials and technology will make sure the coating will adhere to the surface strongly.
CERALIV's coatings can be applied on a wide variety of materials such as marble, wood, textile, glass, and metal. However, no matter what the building material is, due to daily use there are eventually stains that can't be removed by simply cleaning such as glass limescale, marble stains, stainless steel fingerprints, wood's heat discoloration and so on. Moreover, the more natural the material, the easier it is to damage. On top of that, sometimes the same material will display different deteriorating effects. That's why our service specialists and applicators always receive professional knowledge and training: after evaluation, the service specialists can provide the customer the most appropriate plan while the applicators execute a state-of-the-art job.
This vital cooperation between the two parts ensures the coating highest standards for quality and effect. This is also the biggest reason why CERALIV is not only trusted by ordinary families, but also by designers, building materials dealers, and large-scale construction projects.
At Home With Diy Coating Products
Other than custom coatings for residential, CERALIV also developed DIY coating products: PHOTON and ENHANCE. ENANCHE&PHOTON home protective coating is an antibacterial, water-resistance, and stain-resistance three in one DIY home coating, essential during this pandemic period. It can effectively disinfect against common bacteria, while at the same time providing protection to furniture with hydrophobic and stain-resistance effects. ENHANCE&PHOTON are SGS EU green label certified, non-toxic and harmless for the environment and human.
ENHANCE: For Non-Absorbent Material
Other than an instant 99% antibacterial effect, ENHANCE will provide the surface a stain-resistance effect. The effect is going to last one month after application. Use regularly and the protective effects are going to be stronger and stronger which can be applied to non-absorbent materials such as marble, kitchen countertops, glass doors and windows.
PHOTON: For Absorbent Materials
First, PHOTON provides the water-resistance and stain-resistance membrane with a "lotus leaf fluff "effect which prevents liquid from penetrating the furniture's (sofas, carpet, curtains) fiber. It cuts off the nutrition of bacteria proliferation, making it hard for dirt to attach on it, and facilitating the cleaning. Secondly, the combination of Photocatalyst and Nano-silver allows PHOTON to guarantee up to six months of active 99% protection against bacteria. It kills the most common disease-carrier bacteria, turning the home environment into a safer and reliable space.
From Simple Diy Into Full Home Coating
During its early days, when CERALIV participated in the building materials exhibition at the World Trade Center, Mr. Zhou was impressed by our products and took the DIY coating spray home. As a person who really cares about home cleanliness, after finding out that CERALIV created a coating for residential service, he contacted us. Other than our recommended kitchen coatings and bathroom coatings, since he didn't want any dirt to stick on surfaces, and reduce the cleaning effort, he also asked us to protect the outdoor glasses, kitchen table, and also the kitchen floor. This made us think how residential coating is important, especially when by doing it, we are able to solve customers' problems, and put a smile on their face.
CERALIV Launches The Home Protection Experience Set During The Covid 19 Pandemic
CERALIV's vision is to provide services to families all over the world, so that they can enjoy the convenience of coating, and get back the time stolen by chores. In addition, which is designed for liquid-absorbing materials, will take care of other non-absorbent materials. is a very concentrated product, and this home protection experience set should give families an all-round protection. A common kitchen sink, or a glass in a bathroom, only requires two or three drops (1~2 c.c.) to be effective. Since PHOTON is sprayed, it is recommended to use it on clothes that are often worn to go out. CERALIV's DIY coatings are certified by the SGS European Union Green Label, and are non-toxic and harmless to the human body and the environment. One set of home protection experience only costs NT $ 999, so take advantage of the longer time spent at home with family, and experience the advantages of coating.