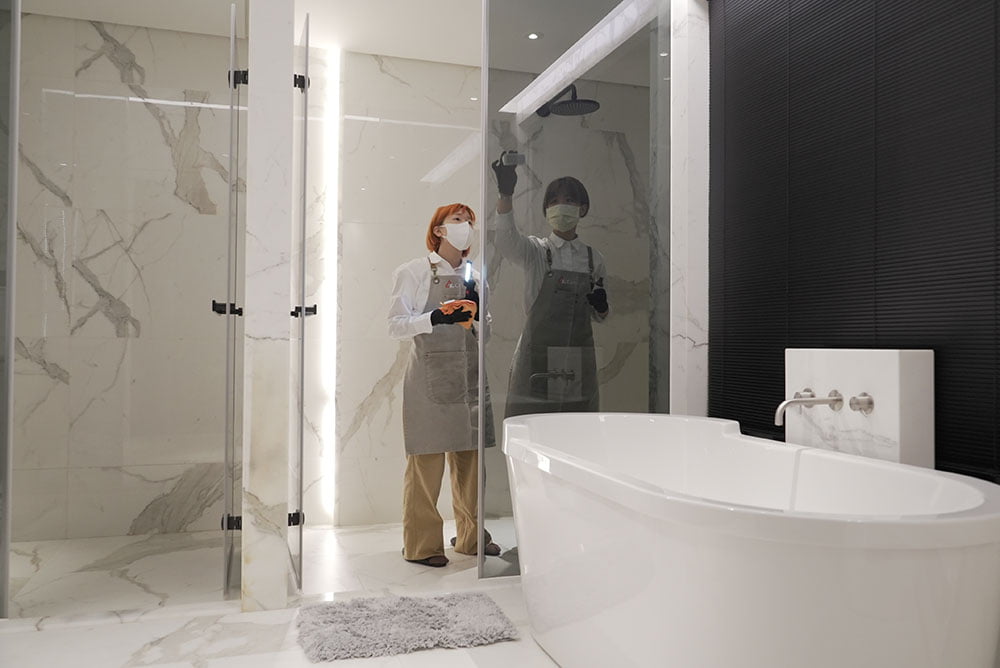 CERALIV施工完畢之後,會形成一道比蟬翼還要薄的保護膜,雖然薄,效期卻可以維持兩年左右,甚至更久的時間。這種顛覆常識認知的長效保護力,其實不是CERALIV隨口喊出來的,而是因為我們的鍍膜擁有相當高的科技力。
Revolutionary Bonding Technology
Although CERALIV is a new brand, our parent company,CHOOSENANO TECH, has made great achievements inindustrial coatingfor over a decade. Most of the environment in industrial fields is quite harsh; therefore, the coating must withstand ultra-high temperatures and strong acids andalkalis.
CERALIV's R&D center breaks through the bottlenecks of the heating process. Combined with the air's moisture, our coatings adhere to the objects' surfaces strongly during the drying process and will not fall off due to ultraviolet radiation, weather changes, and daily use.Once the coating is cured, mechanical polishing can only remove it. Therefore, if strong external forces do not damage it, the CERALIV coating remains permanently.
Liquid Ceramic Technology
We all know that most toilets and dishes are made of ceramic because ceramic is strong enough and has high anti-stain properties, which is the same as CERALIV's coating.
Our liquid ceramic technology allows our coating to become a transparent micron-level film even after curing. With patented bonding technology, this layer of protection firmly adheres to the surface and provides excellent stain resistance, durability, and high-temperature resistance.
Essence For Building Materials, Make The Maintenance Simple
Of course, no matter how hard it is, with the invisible thickness, it is challenging to maintain the effect for a long time. The hydrophobic layer will be consumed daily, and the water-repellent effect will decline. However, the bottom layer still provides excellent protection. We recommend using CERALIV DIY coating products, ENHANCE and PHOTON, at least once a week to replenish the surface layer. As a result, the water-repellent effect will be restored and achieve the most comprehensive protection.