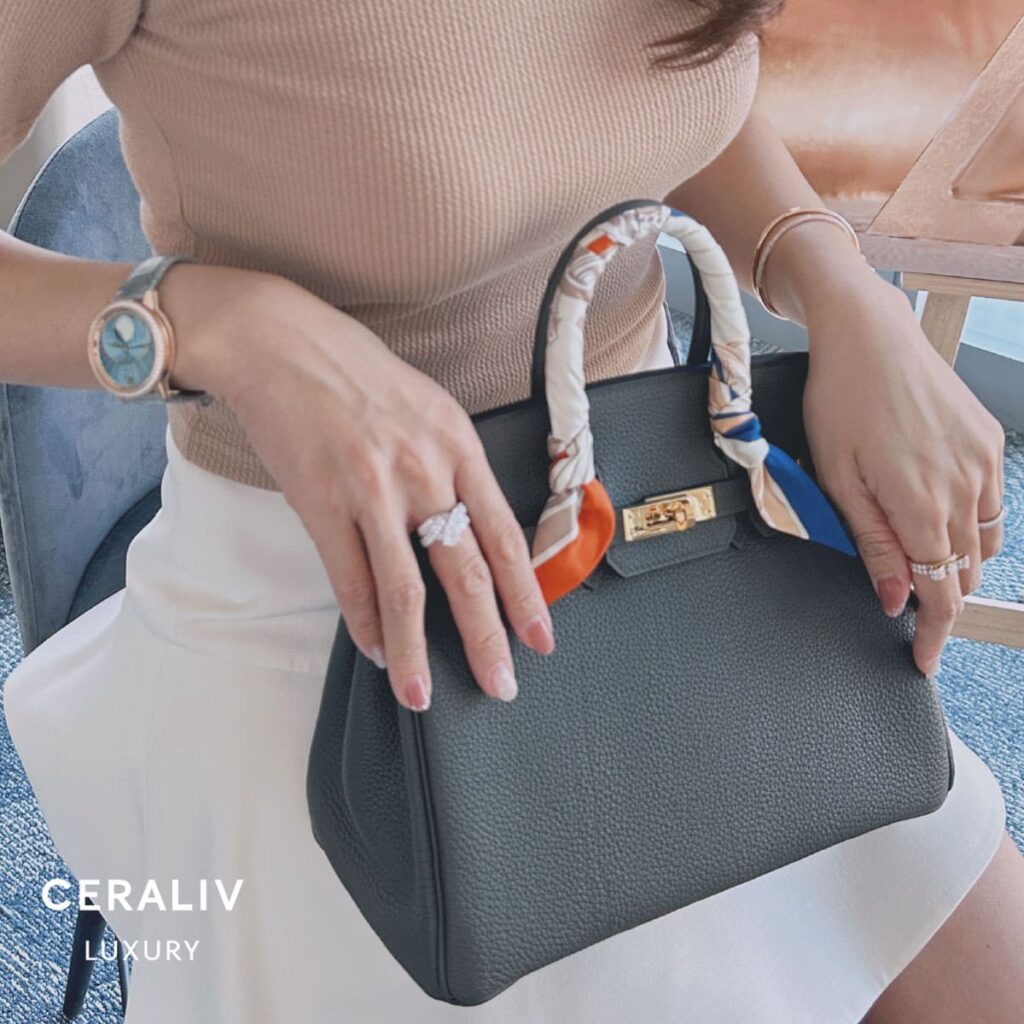 The Birkin bag, which has survived for two centuries, is a favorite of celebrities around the world as well as of many top idols.
This Etain Birkin bag is a very hot color for Hermes. It is high class, low key, and very durable. It is a color that can be worn with clothes all year round and never goes out of style.
Etain has an irreplaceable sense of calm and wisdom. Even when paired with jeans and sneakers, it creates an elegant and fashionable leisure style. At the same time, Etain also gives people a formal and solemn feeling. In formal occasions, gray can be used as a color that does not steal the spotlight, but it still has texture.
Imagine a Birkin bag that takes a professional crafter up to 40 hours to make. The use of "saddle stitching" ensures that the double stitches never come apart. A knob-type metal lock, strap with metal clasp, plus four small round nails on the metal piece make the whole bag exude charm and delicate details.
However, it is the exquisite craftship hidden in the details that makes this Hermes bag difficult to coat.
In order to achieve the "invisible" protection we pursue, we need to be very careful in the production. When we deal with the stitching, we carefully examine every movement with a magnifying glass, to ensure that there is nothing missing in every detail coated with the same thickness of film.
The four small round nails on the metal piece are the most easily oxidized parts. Even if it's used infrequently, it still can rust easily. We spent two whole days on the coating technology to accurately cover the perfect size of the film with the metal clasp, to achieve impeccable protection.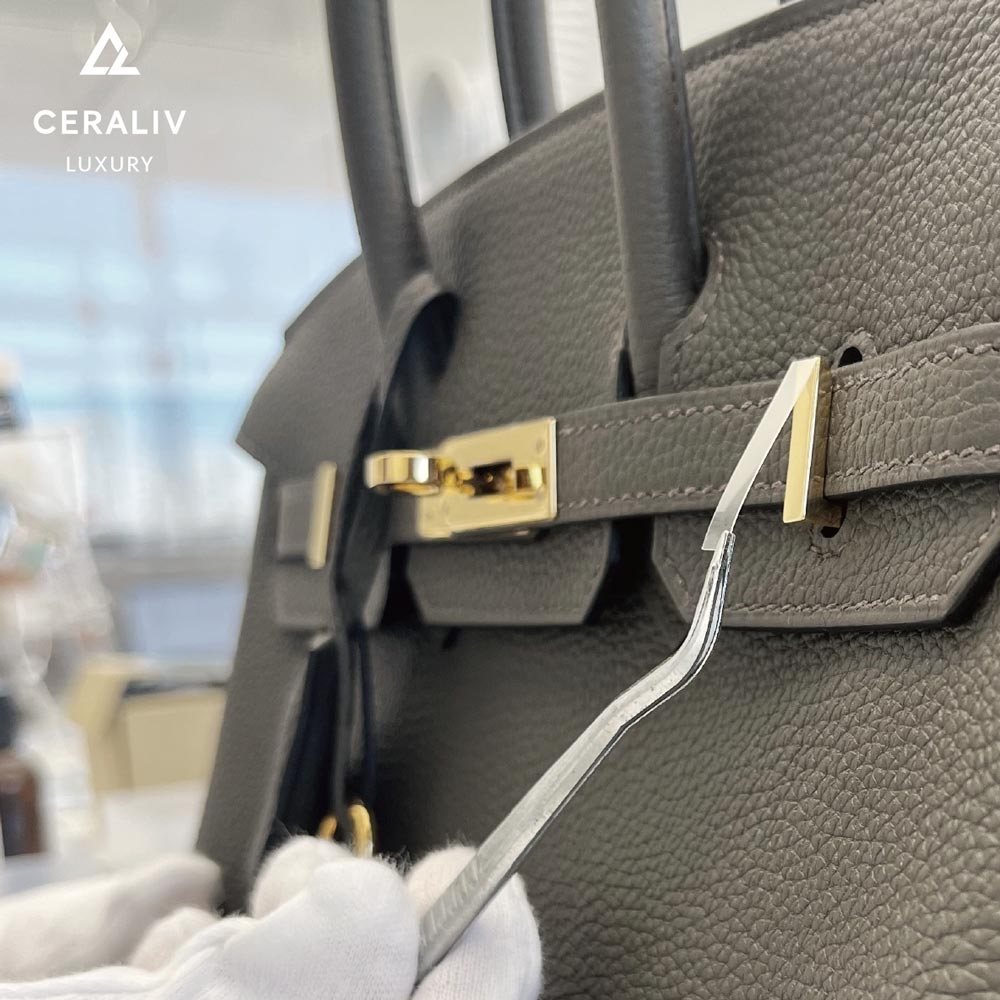 CERALIV LUXURY FOREVER NEW
#coating #purse #Chanel #Hermès #ceraliv_luxury #shoes #leather #ceraliv_luxury_tw #gucci #dior #lv #prada #celine #CHANEL #classic #toryburch #luxurylifestyle #luxuryliving #handbag #chloè #ysl #glvenchy #balenciaga #loewe #miumiu #fendi #ootd #luxurybrand