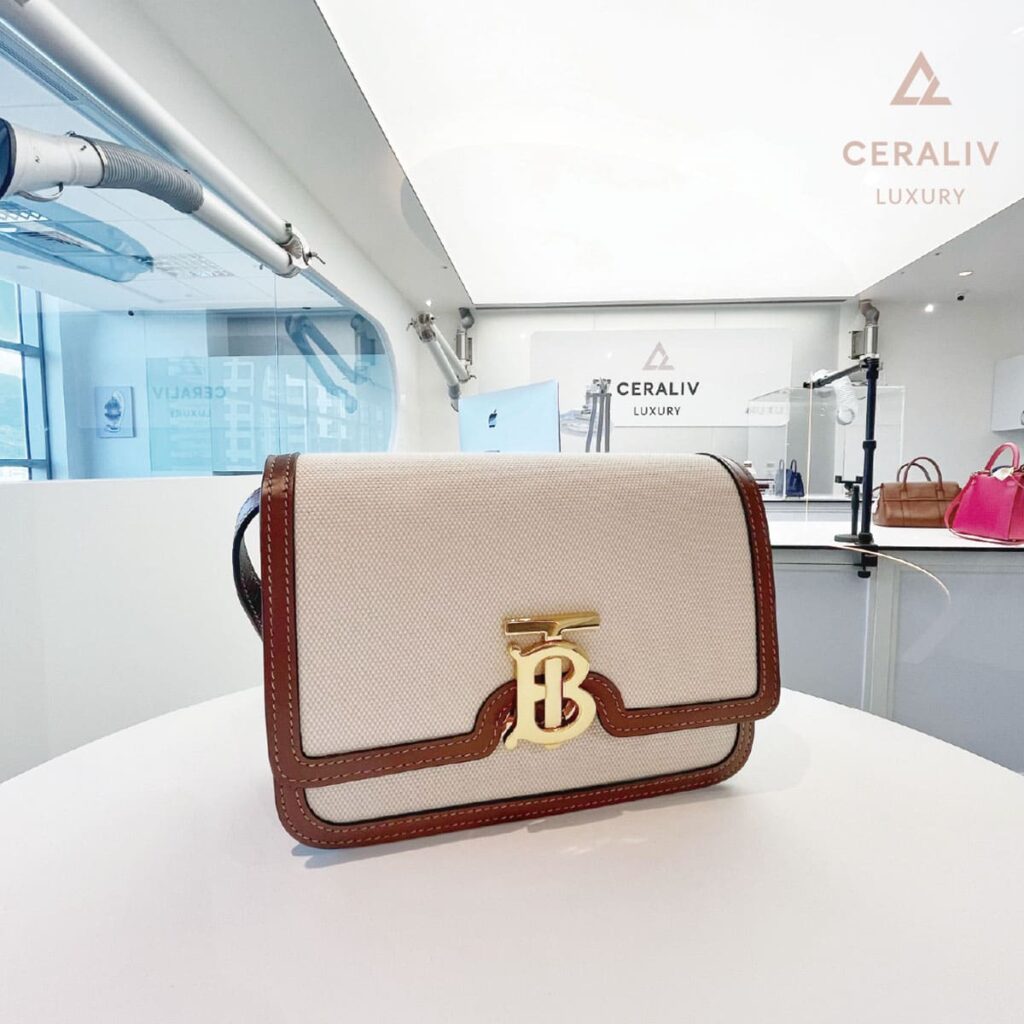 The TB bag, which is popular with celebrities worldwide, is a version of the upright bag (made of canvas and leather piping) featured in the new collection "THE CANVAS STORY."
Light canvas, a simple square bag shape, and an upturned cover design create a casual atmosphere and give freedom to match any style. Thomas Burberry's exclusive logo with classic malt brown tones, exuding a strong British fashion style, perfectly interprets the geometric aesthetics. The use of a glossy monogram lock is the most eye-catching feature of this bag.
It features a combination of canvas and leather piping to express the detailed stitching process. Because of this, the stitching of the canvas and the delicate metal clasp closure add a certain level of difficulty to the production process.
The most eye-catching detail is the clip-on metal monogram TB latch. Each TB bag is crafted from 28 individually placed elements, expertly inspected and assembled, yet it is also the bag which most easily produces spider lines or scratches. Here we use our coating technology.
In addition to ensuring that the convex part of the two letters overlap perfectly with the film material, it is also necessary to make sure that the metal under the button is accurately covered by the film material as well. The coating technology is almost indistinguishable to the naked eye, and it took more than 20 attempts to precisely focus before the metal lock was fully protected.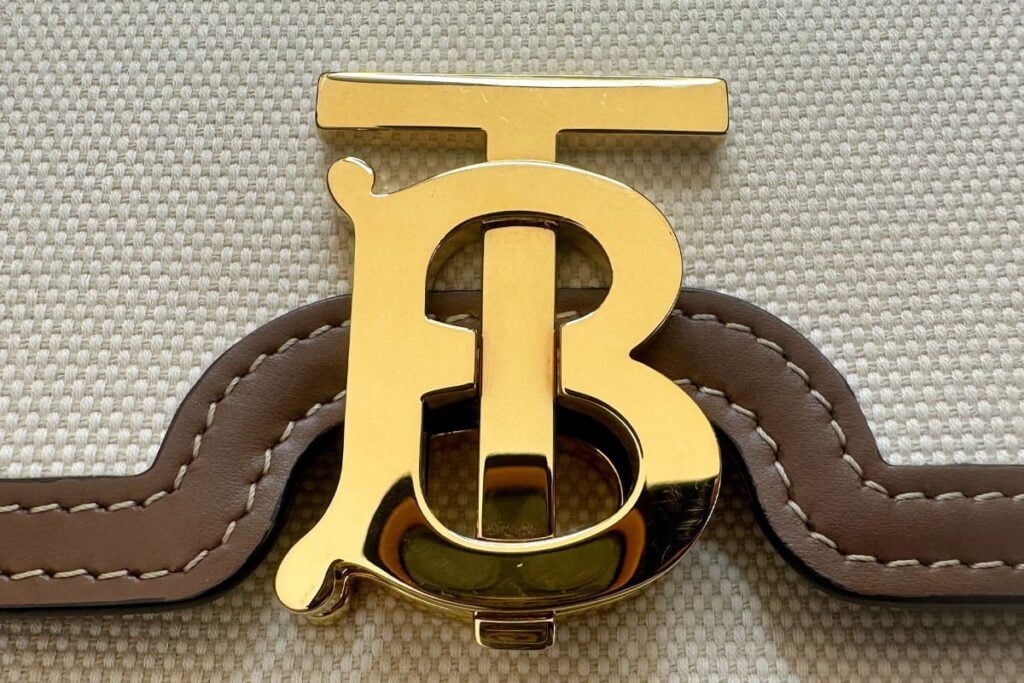 The design of the canvas fabric is a great challenge for coating. The fabric easily absorbs water and is interwoven with vertical and horizontal cotton rope. The surface of the canvas has both concave and convex lines, so the coating method needs to be more detailed. Coating in small patches ensures that every inch of the bag has full protection. The coating technology allows BURBERRY to no longer need to worry about water stains.
CERALIV LUXURY FOREVER NEW
#coating #purse #Chanel #Hermès #ceraliv_luxury #shoes #leather #ceraliv_luxury_tw #gucci #dior #lv #prada #celine #CHANEL #classic #toryburch #luxurylifestyle #luxuryliving #handbag #chloè #ysl #glvenchy #balenciaga #loewe #miumiu #fendi #ootd #luxurybrand