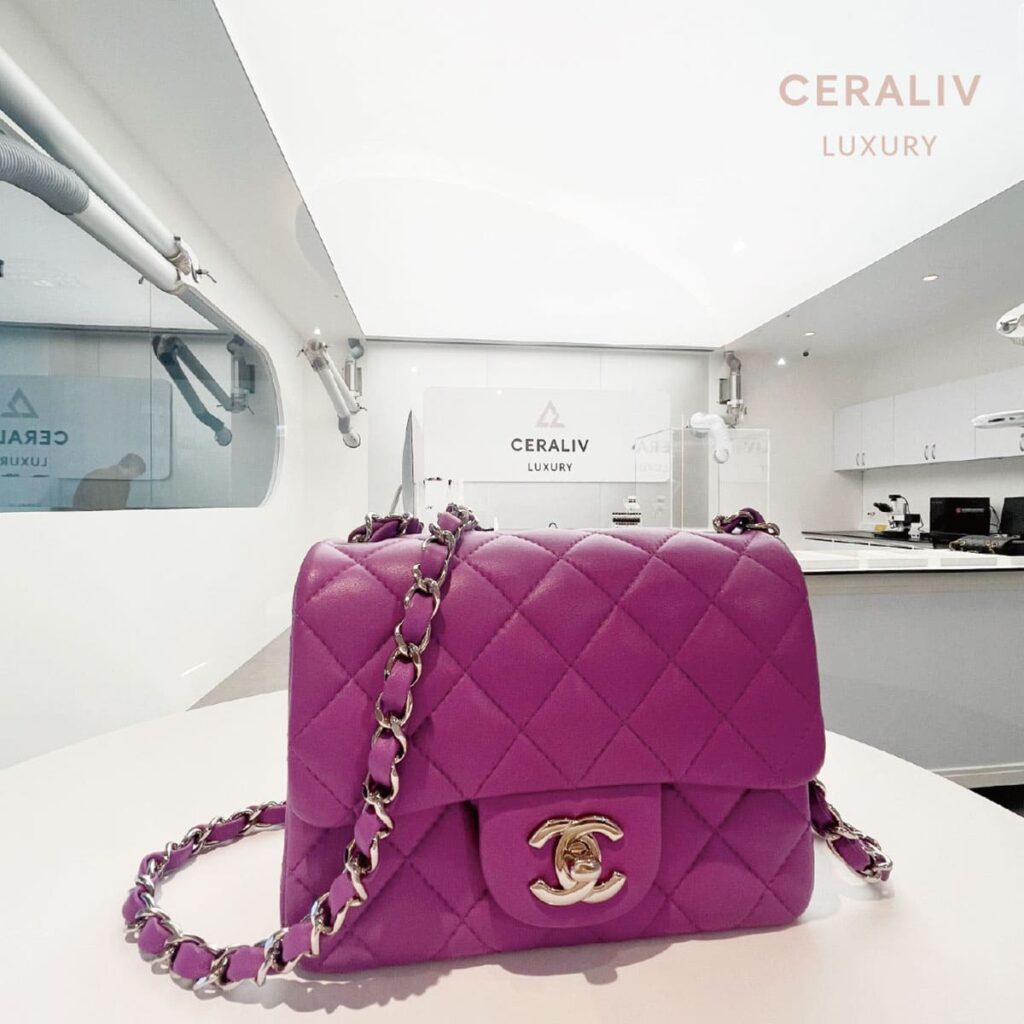 This purple "Classic Flap", also referred to as the mini flap bag, is a classic Chanel bag with a square yet slight trapezoid shape. Its bold leather-and-chain strap and classic diamond-quilting with the trademark CC turn buckle embody the ultimate design with a perfect golden ratio.
Purple signifies an association with nobleness, mysteriousness, maturity, romance, and is a color much coveted by the royals. Likewise, the owner of the bag has her unique views on fashion and beauty. Armed with a heightened imagination, she stands out with her own dress sense that highlights both her style and the Chanel bag.
CERALIV LUXURY is honored to add a layer of protective coating to this invincible bag of the century, thereby declaring on behalf of the new-generation of women that beauty and charm exude from within when you are matured by time and experience, when you can courageously tackle and navigate your way through life and still put yourself out there every day, fresh and energetic.
The special leather used by this Chanel bag has a lychee-like natural pattern. Seen through a magnifying glass or microscope, the leather is confirmed to contain a finer, denser, and evener pattern than that of the lychee.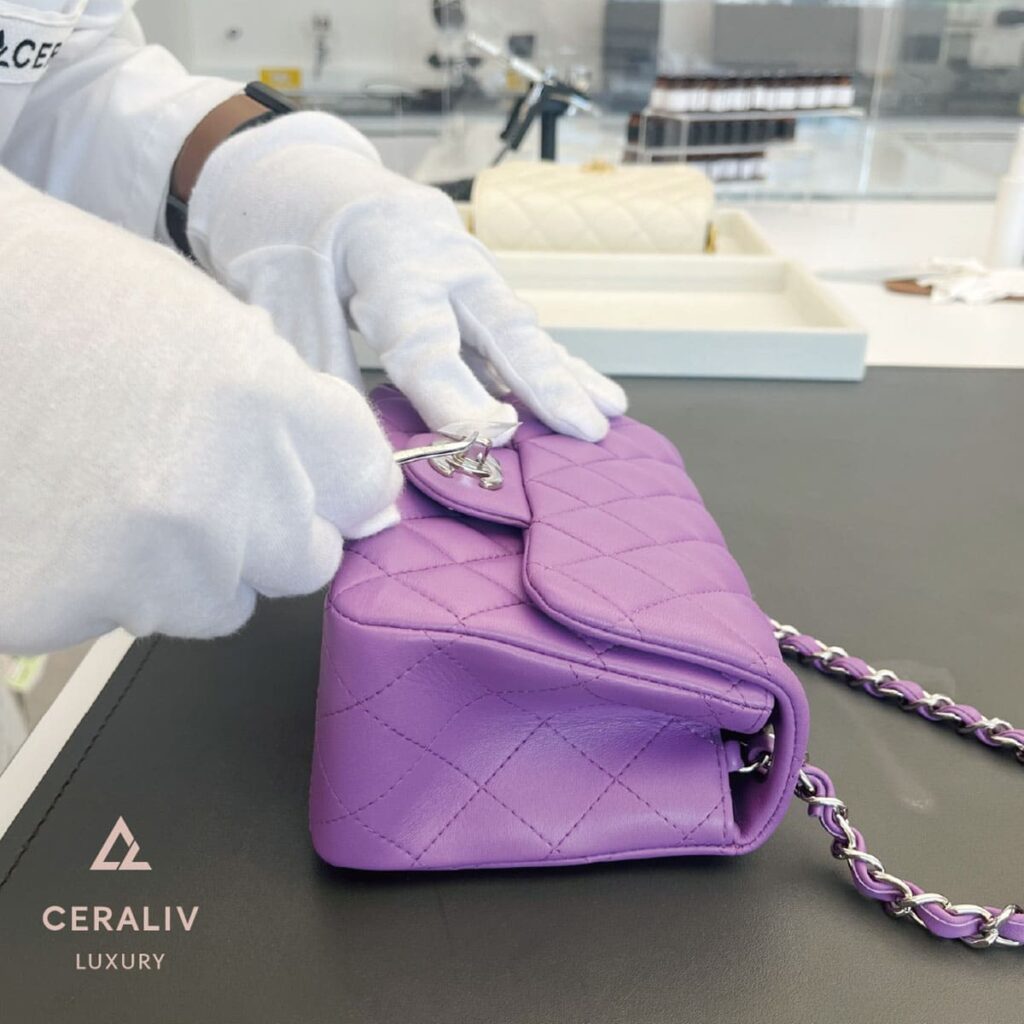 While maintaining the natural elasticity of authentic leather, the leather is also pliable in the hands of a design artisan.
Under the microscope, one can see the irregular grains on the leather, each with small clear breathing pores which pose tough challenges to the coating work that requires extreme focus in applying layers upon layers of protective liquids to the pores to achieve perfect and even coverage.
The coated Chanel bag has a smooth yet sturdy leather feel to it, plus its classic purple luster to outshine its previous signature glory.
CERALIV LUXURY FOREVER NEW
#coating #purse #Chanel #Hermès #ceraliv_luxury #shoes #leather #ceraliv_luxury_tw #gucci #dior #lv #prada #celine #CHANEL #classic #toryburch #luxurylifestyle #luxuryliving #handbag #chloè #ysl #glvenchy #balenciaga #loewe #miumiu #fendi #ootd #luxurybrand