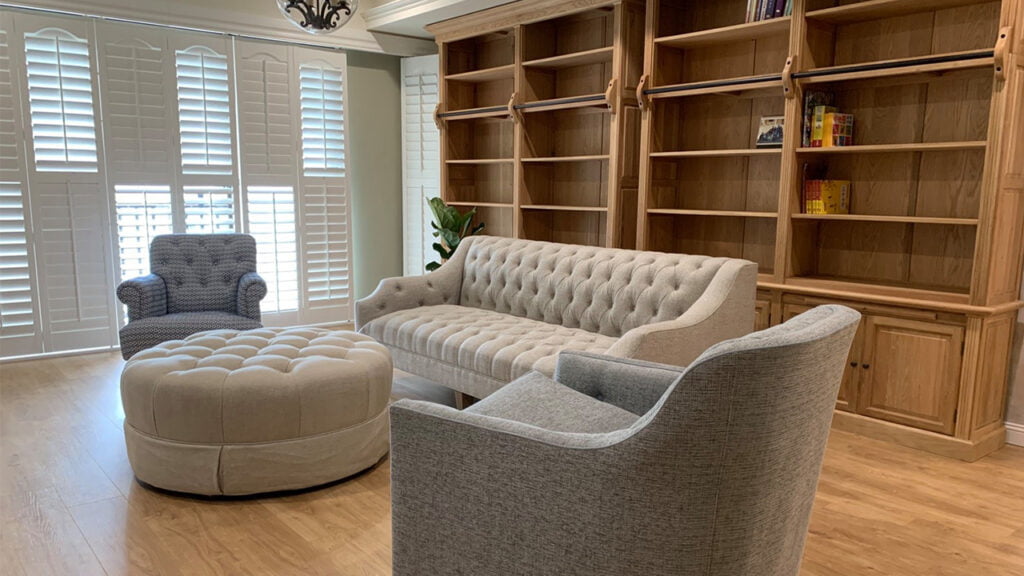 This Southern France Style house is located in Linkou and the owner Mr. Qiu applied many special elements in the decoration. He purchased a whole set of fabric furniture for the living room, which is also the main coating project designated by the owner this time. He knows that the maintenance of fabric sofas is not easy due to the water-absorption.
In order to solve this problem, he searched for a lot of information about home solution coating on the Internet, and CERALIV CASA was honored to be selected by him and won his trust to provide protection for a group of elegant cloth sofas in his living room.
The living room is often the largest space in the house, and the choice of sofa sets the atmosphere, texture and characteristics of this space. In the past, people preferred leather sofas. With the advancement of fabric technology, cloth sofas have brought more diverse choices to the market, and obtain very good texture at a relatively low price. However, cloth sofas are difficult to maintain because of their water-absorbing characteristics.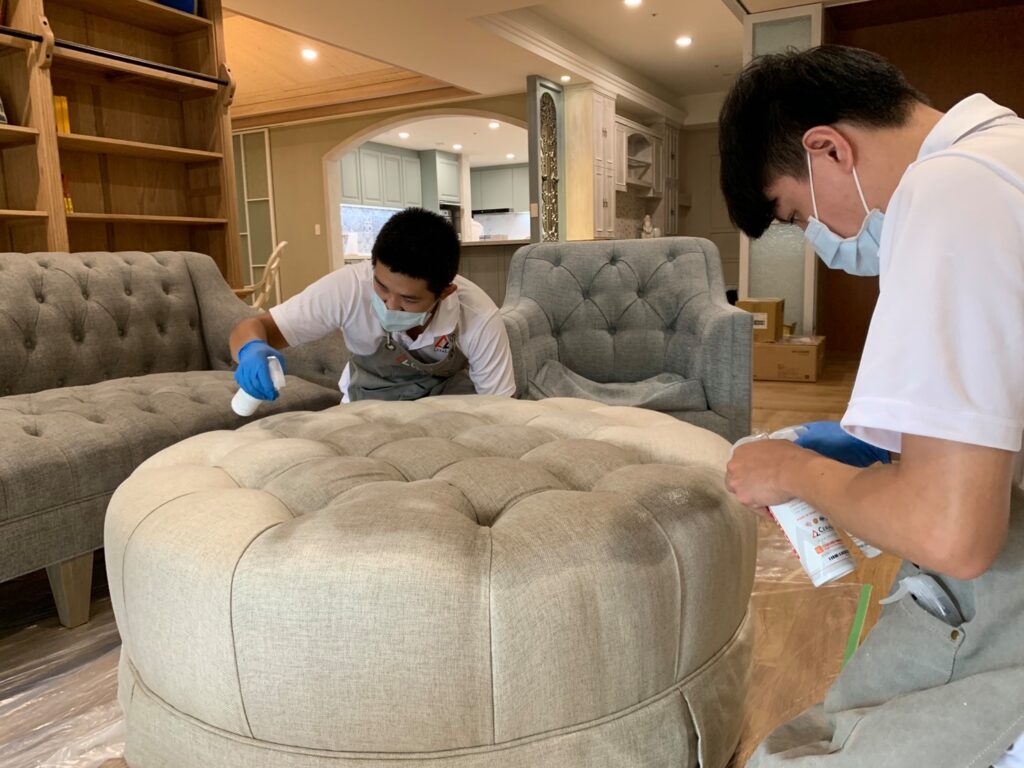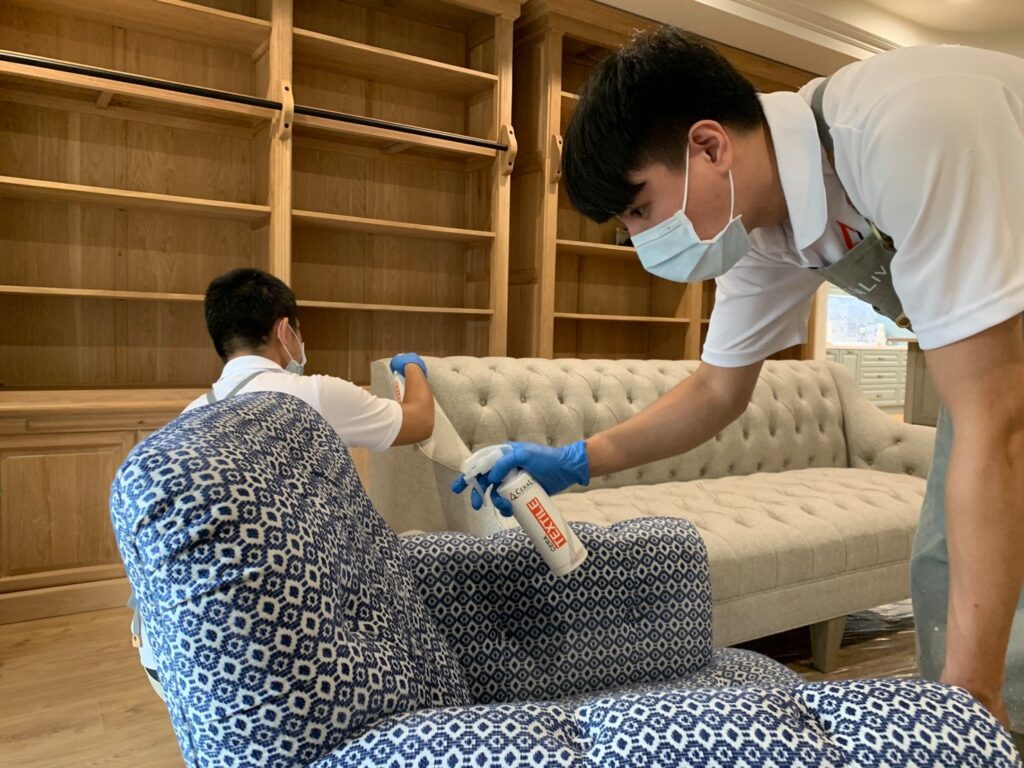 CERALIV CASA home solution coating is founded to deal with the discoloration problems caused by liquid such as coffee, drinks or wine that makes beautiful cloth sofas more practical.