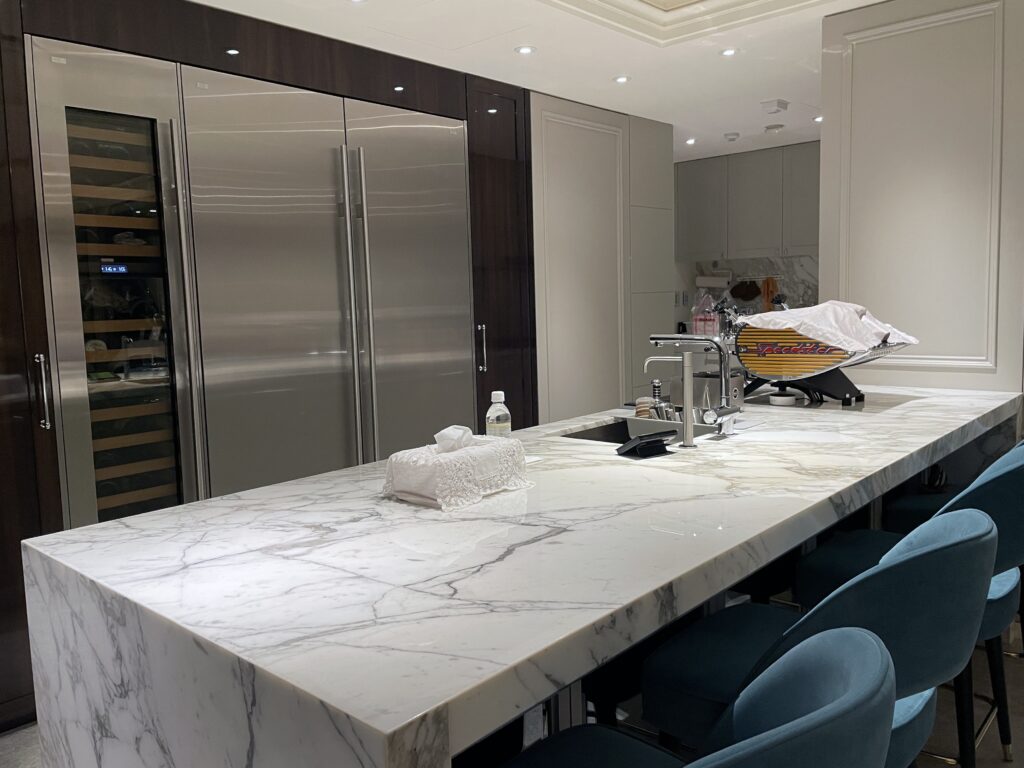 "Have a cup of coffee before we start!" The homeowner said as soon as we walked into the house, the perfume of coffee filled the whole room. Not only red wine but also the homeowner is very fond of coffee. He often purchased various coffee beans for research and spent the entire morning brewing and sipping coffee with his wife, the most stress-relieving moment for him, who has a heavy workload.
Most coffee varieties are acidic, and the unique flavor is formed due to the acidic substances released during brewing. As a result, some coffee will inevitably drip in the process. It is lucky to be able to wipe it immediately; however, most of the time, we miss it. Should we just let the acid liquid stain on the precious marble countertop?
The homeowner found CERALIV CASA again to solve the inevitable problem because the coating had been applied in his bathroom before. His family was delighted with the anti-fouling effect. Understanding that the owner wants to solve the problem of acid and alkali corrosion, we suggested that Home PPF is the most effective way and also showed the previous case of stone filming as a reference. Knowing that the change in texture is extremely subtle and can extend the practicality and aesthetics of building materials, the owner decided to film the marble island and round table because it can prevent corrosion and resist the friction of pots and pans!
The interior decoration symbolizes the personality and taste of the homeowner and is quite personal and diverse. Therefore, finding the most suitable style, even knowing how to maintain it, can be challenging. However, whether it is home PPF or coating, it is recommended to everyone who expects to enjoy life without misgiving.