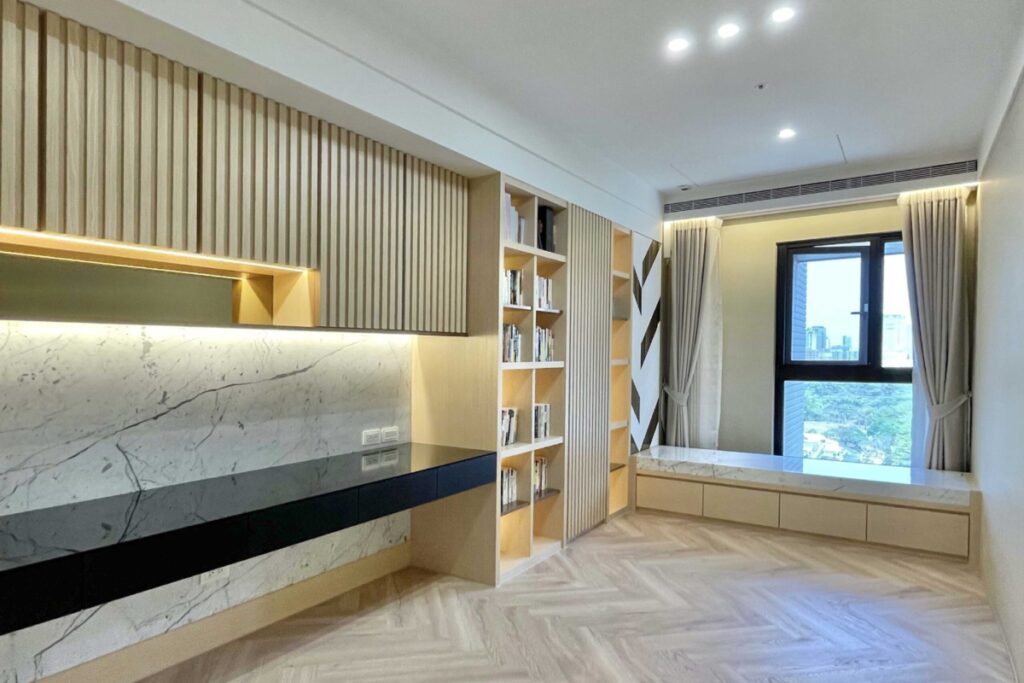 Home is a direct way to understand a person. Besides the outside world, we spend most of our time at home. Every small decision is influenced by the homeowner's life experiences, daily needs, and future aspirations.
Walking into the living room of the house, we were immediately taken aback by the entire Kubrick and Iron Man collectibles on display. Additionally, contrasting the ambiance of the living room, the bedroom featured Toile de Jouy wallpaper and chairs, paired with intricately carved white marble tabletops, exuding a timeless aristocratic atmosphere. It was a perfect blend of trendiness and classic elegance, reflecting the purest longing for artistic beauty in this home.
Indeed, living spaces represent one's personality and convey an atmosphere and values. No longer just about sleeping and resting; it becomes an experience, a source of enjoyment. It enriches your senses and inspires you, even in the midst of mundane days.
As soon as the homeowner learned about the technique of home coating, they promptly reached out to CERALIV. After engaging in detailed discussions with their representatives, they made the decision to coat the majority of the stone countertops in their home. Being an ardent lover of art, they couldn't allow dirt or ceaseless staining to corrode these natural masterpieces - the marble surfaces.
Preferences may change over time, but good design, once it becomes a classic, can be reused again and again. Through the use of stain-resistant, color-preserving, and transparent liquid ceramic coating, CERALIV Home Coating evokes a sense of appreciation for "home" and there's no need to be overly cautious.