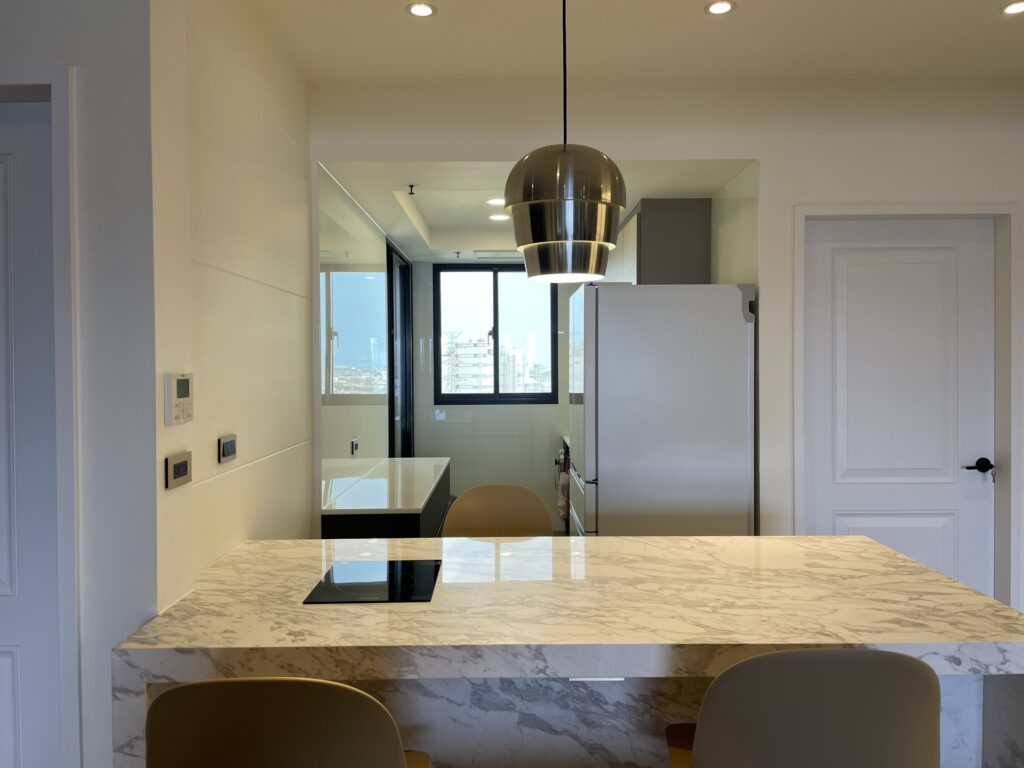 This owner is starting her solitary life. She moved one floor away from her parents, and she could enjoy freedom while maintaining close contact with her family.
We noticed a corner full of toys and children's books when we went to measurement. The owner said she would help to take care of her nephew sometime, but it was challenging to keep an eye on them all the time because she was alone. If she didn't pay attention, he might fall over, or the furniture or countertop may be used as a canvas to "create."
It's a misfortune that just happened a week ago. "Just one to two minutes, I draw attention away from him...and my sofa..." Her nephew took a ballpoint and drew a horizontal line on the sofa , which took the owner nearly 30 minutes to try to erase, but she still didn't completely remove it.
Whether it is a home party or taking care of children, she will frequently check whether there is dripping sauce on the countertop or any residue on the sofa, etc., fearing that she will miss "the golden period" again. Still, in this way, the original intention of enjoying life is lost.
She knows it is difficult to take care of a house where nearly 200㎡ and learned about CERALIV home coating from her relatives. However, the effective way to protect the environment and furniture starts with home coating.
The transparent and colorless ceramic coating can block most dirt; therefore, the coating focuses on the beige marble island used for dinner parties, the painted dim gray leather sofa, the bathroom glass, and the kitchen sink.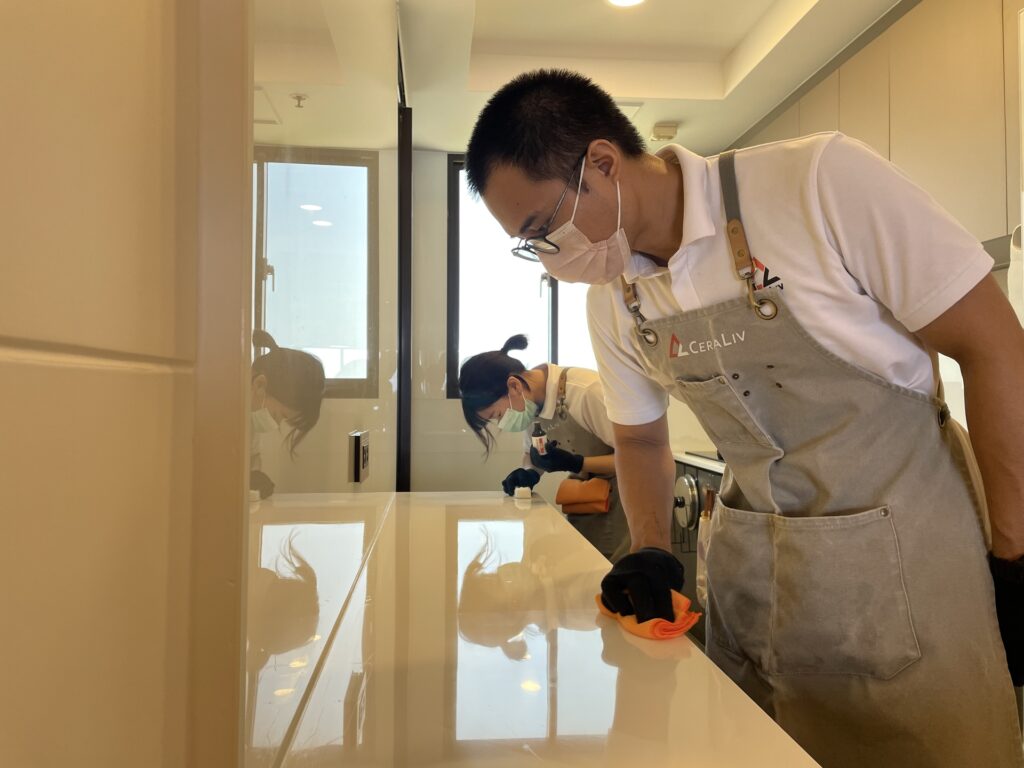 After CERALIV coating, there will be no change to the appearance of the building materials. What has changed is that every owner has the freedom to explore daily and self at will!