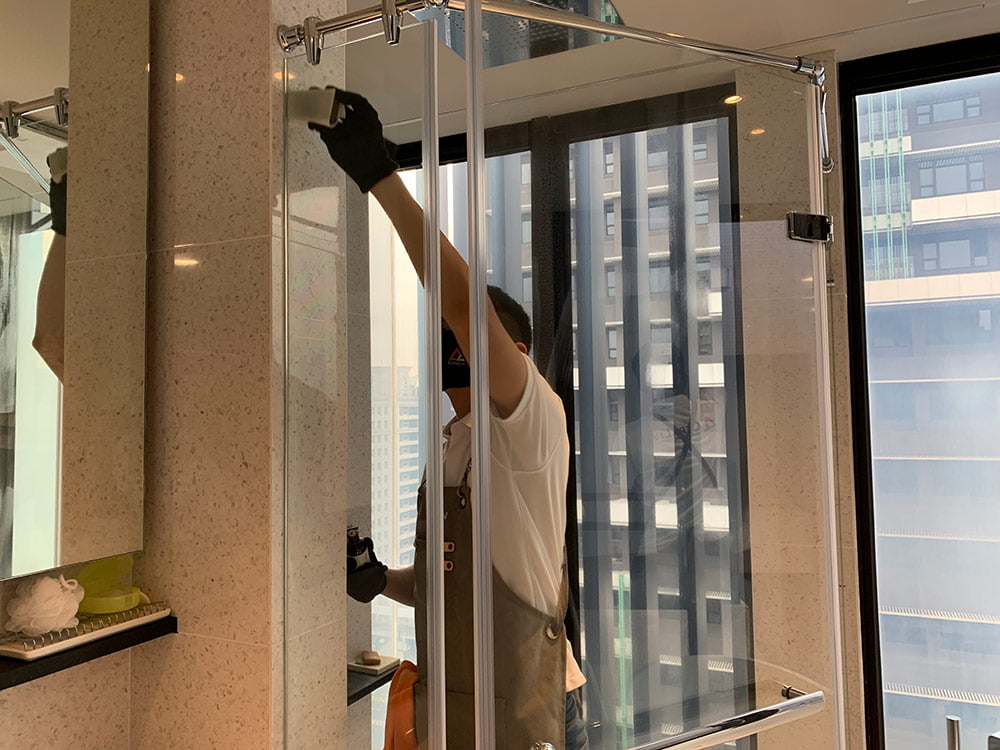 CERALIV went to Xinzhuang this time, and our client "Ms. Li "was troubled by the coloring problem on the marble countertop for a long time.
Following her lead, we saw a countertop water tank that has terrible coloring problem. In fact, whether it is natural stone or artificial stone, without proper protection, it is difficult to avoid the coloring problem. Not to mention a sink made from stone.
Considering the cleaning, she specially asked the designer to use stain-proof paint for the kitchen facade. Even so, it still cannot resist the penetration of oil, leaving several patches of stains on the wall.
What really made Ms. Li decide to look for CERALIV's help is that even though Ms. Li asks cleaning staff to clean regularly, she can still see the sinks, countertops, walls, and shower room glass that have been corroded by oil and water. Traces, and most of these erosions are irreversible damage, she finally realizes that cleaning is only a temporary solution, not a permanent cure.
Good news is all the above-mentioned problems can be solved easily by CERALIV. Our ceramic coating can form an invisible protective layer on the surface of the object, effectively isolating dirt and water stains, and the nano-hair on the top of protective layer provide super hydrophobic effect that makes stains difficult to adhere, thus saving a lot of cleaning effort and time.
Last but not least, CERALIV Home Ceramic coating also have perfect maintenance system, which can last the protective effect and duration of the coating.
CERALIV is very happy to solve Ms. Li's problem, bringing her a more convenient and comfortable home environment.