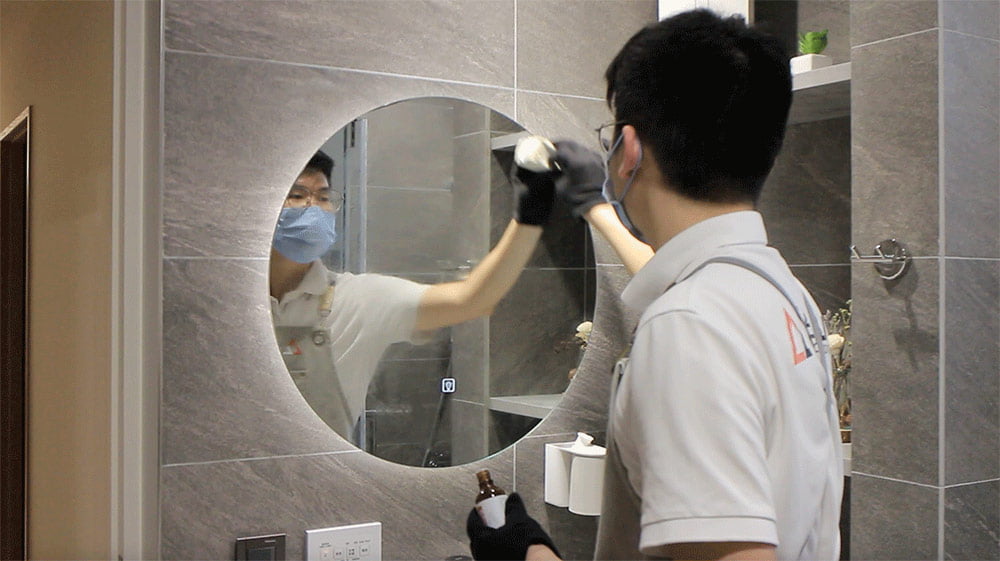 "The beauty of a home takes time to accumulate"
The owner has worked in Hsinchu for ten years, and the members of the family have become more lively with the birth of children. Because of this, the original residence can no longer meet their needs. They hope to have a bigger, more stable and comfortable home. They made a huge decision to settle down in Hsinchu since they are all familiar with the environment.
In order to make the dream house come true, from buying a house to moving in, it took two years of planning, constantly imagining the appearance of the home and various details of the decoration, such as the area where books are placed, and a blackboard on the wall.
The traditional sofa is discarded in exchange for more space for activities. These imaginations are realized one by one over time. At the end of the decoration, looking at the results of the house bit by bit, the owner wanted to maintain the beauty and texture, so they searched for surface protection related information on the Internet.
At this time, they found CERALIV CASA home coating and were very interested, and we were in #2022 International Building Materials Exhibitionraffling free coating service.
Ms. Huang was the lucky winner of the bathroom coating service so that we had this opportunity to unbox this interesting and beautiful house with ingenious interior decoration.