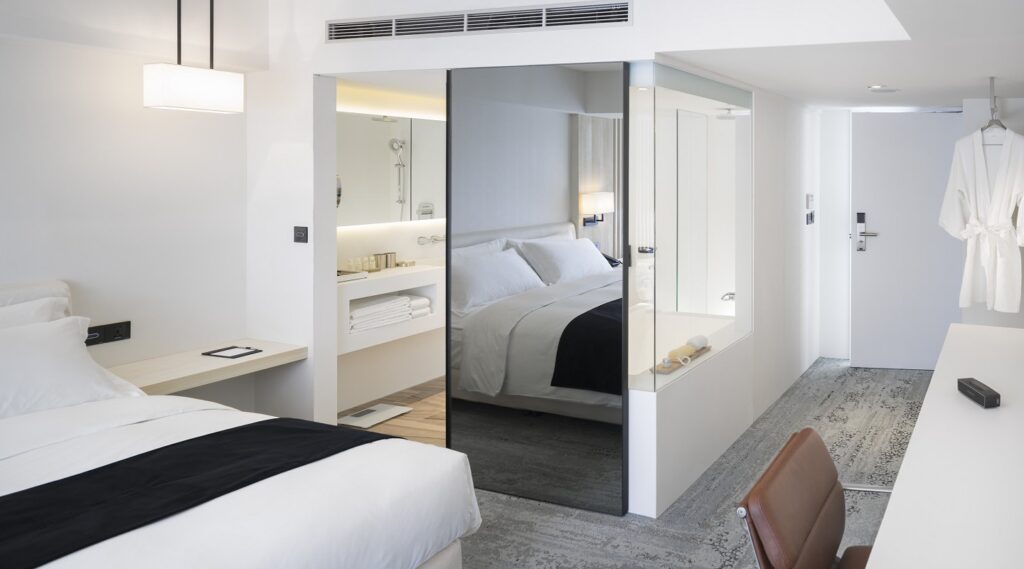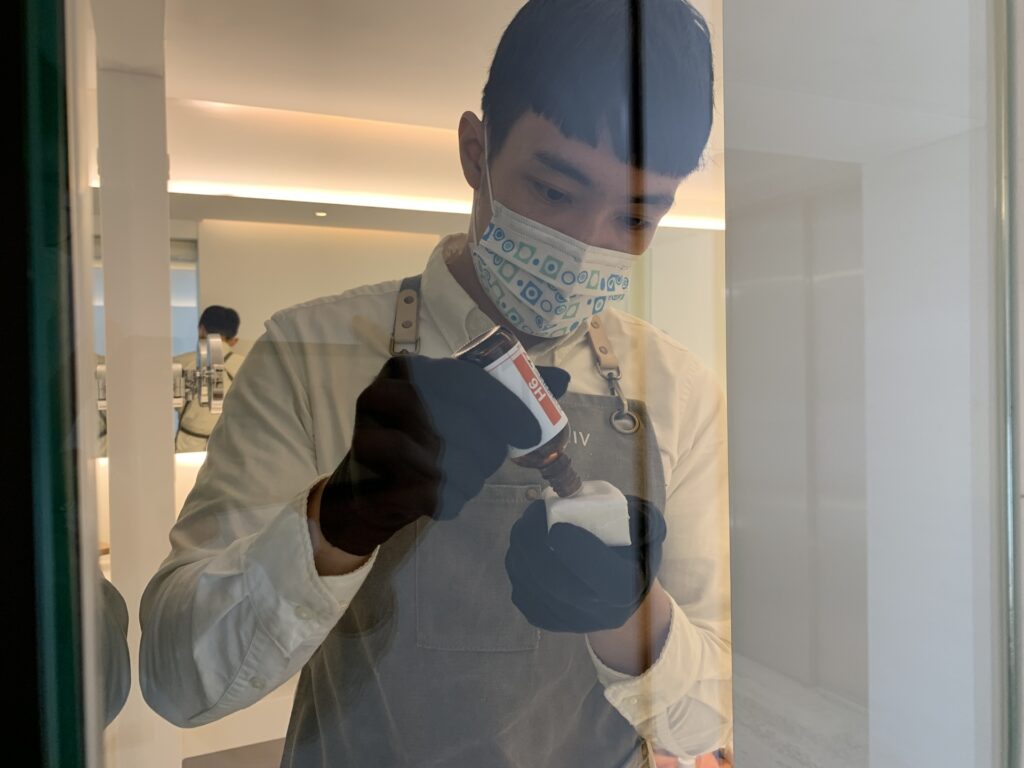 Slumberland bed, Chad Wang's coffee bag, Georg Jensen's silverware and Culti Milano's perfume, Swiio Hotel amazingly gathers all the luxuries in one room.
Situated in Daan district, Swiio Hotel is well received by the designers for its trendy decoration and also fascinates the customers by the dream-come-true white appearance.
Surprisingly, the hotel is at an affordable price despite the fact that there are so many marveling facilities.
However, it's not an easy task to preserve a pure white appearance. It needs special protection which CERALIV is really good at. This time the home detailing is aiming at their elaborately decorated bathroom.
Just as the pure white appearance of the building, the bathroom is also made of white building materials such as white stone. What we do this time is to provide great waterproof and anti-grease properties to the surface.
We, first of all, give the surface a completely transparent protective layer to prevent water scale and liquid stains. And thanks to our protective properties, our coating also reduces a great amount of cleaning time.
This case proves CERALIV's home detailing service is not limited to home applications. We are able and ready to do more.