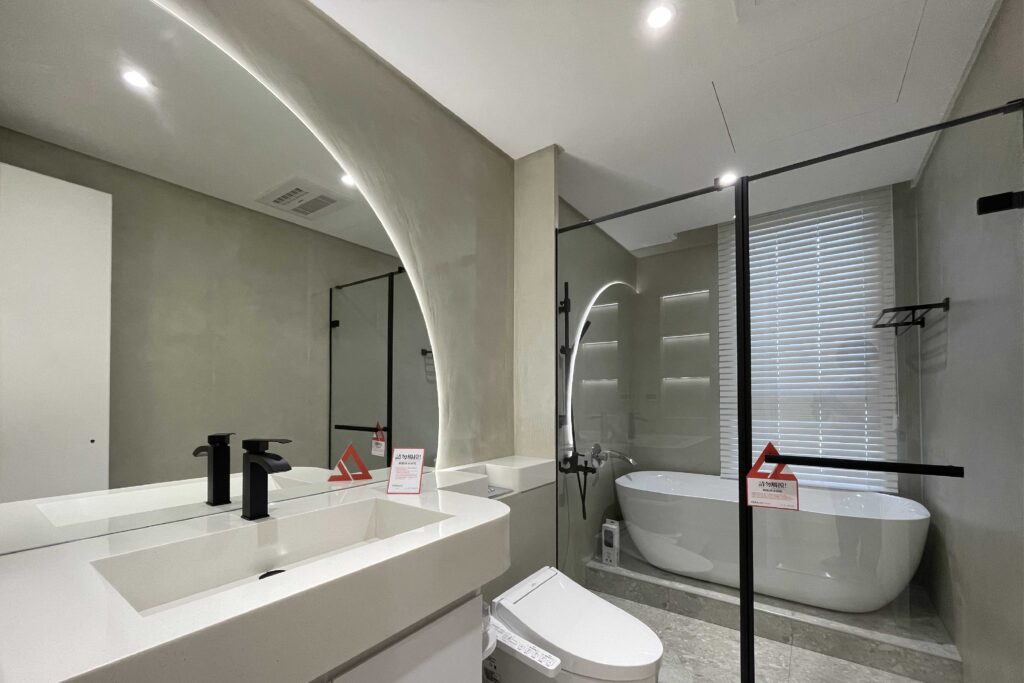 For a family which has children, everything will take the child as center, all the selection of furniture, materials, and colors is based on easy maintenance and care rather than a nice look.
But in this case, whether it's the homeowners or the interior design, there is no indication whatsoever that it is a household with two young children. Starting from the entrance, the entire space is filled with light-colored and white furniture and materials. This is something that would not be seen in the home coating case with young children before.
As a mother and the homeowner, she believes that having personal preferences should not be considered a "demand". Additionally, ensuring that residents can live comfortably for the long time, opting for a home coating that protects the building materials while being easy to clean is a wise choice.
Based on the recommendation of a friend who had also used CERALIV Home Coating, the homeowner decided to apply transparent and colorless liquid ceramic coating to the entire kitchen and bathroom.
We all need a space where we can completely relax and unwind amidst the busy pace of life. Adopting a home coating lifestyle doesn't bring about drastic changes, but it does eliminate the thorny and troublesome aspects of home maintenance.